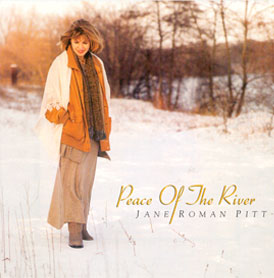 Peace Of The River is a jazz album of songs that range from standards to blues to bossa nova. Half are original compositions and half are songs that I love, all expressing positivity and hope.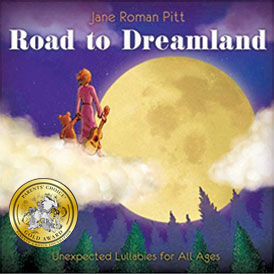 When I started collecting lullabies, I found that not only had lullabies been around virtually forever, but that many contemporary singer/songwriters also had written love songs to their children. "Road to Dreamland" is my second award-winning album of soothing bedtime cover songs for everyone from babies to grown ups.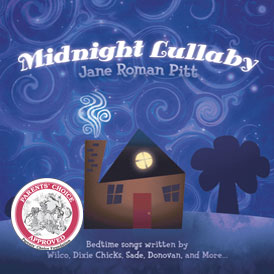 "Midnight Lullaby," my first album exploring contemporary lullabies, was recorded and produced in Nashville with Grammy-winning songwriter Mac Gayden.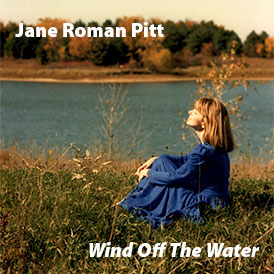 Wind Off The Water is a collection of songs that are meant to inspire and uplift. From the choral-based a cappella song "Rainbow" to Bob Dylan's "Forever Young," from lullabies to gospel, this CD explores conscious evolutionary choices so that we can more fully experience and appreciate the beauty of the world around and within us.
Wind Off the Water was produced by the Grammy-award winning songwriter and musician Mac Gayden (Everlasting Love). Charles DeBray was the engineer, and the project was recorded at Windsong Studios in Nashville. The musicians were professional and creative and a complete pleasure to work with.
from Merry-Go-Round Music
Written while studying with the late Maharishi Mahesh Yogi to become a teacher of Transcendental Meditation in 1973, the songs on this album describe the knowledge and experience gained while exploring the inner side of life. Now re-released by Merry Go Round, it was originally recorded in San Francisco by Unity Records, and was recently listed under the genre "California Hippie Chick Music"!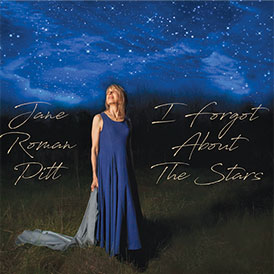 This is a collection of original vintage-style vocal jazz songs of love, loss, and life. The stories told are from my life and the lives of my family and friends. (The exception is, "Four," by Miles Davis and Jon Hendricks, because it seems to sum up everything!)